Be it for your home, office, or business, choosing the right safe or vault is important. Since there are many varieties of safes, from wall safes to portable ones, choosing the right one can be daunting. The trick is understanding what your needs are and searching for a safe that matches up. This will give you a clear picture of what to look for in a safe. So, you won't have to go through countless catalogs or websites.
You also have to strike a balance between the level of security and how easy it is to use. You should be able to access any device that you use to protect your belongings easily.
Step-by-step Guide To Choosing an Excellent Safe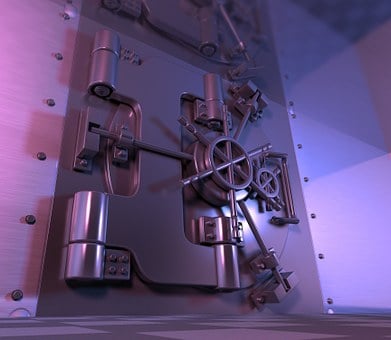 Below is a brief guide that contains points to check off your list while considering which vault to buy.
1. Choose the items to store
Before you start shopping or browsing through catalogs, you should decide what things will be stored in your vault. This is one of the first steps you should take to help you determine other things more efficiently.
Vaults can contain vital belongings or small items you want to keep track of. So, the level of security you need for everyday items is not the same as what expensive or essential items are required.
For instance, you would not keep your jewels in a safe that would ordinarily contain your spare keys and medication. Instead, you could use a simple safe with a lock and key to keep track of your medications or keys that could become lost. On the other hand, your jewels will need locks that are less easy to break into.
Moreso, if you consider the items you want to store beforehand, you can choose the more appropriate safe for it. In this case, consider cash or paper collectibles. If your safe isn't fireproof, will it be good enough to keep these items safely?
The answer is no, sadly.
In addition, this consideration will guide your choice of an insurance policy. For example, if you want to store items that can be destroyed by water or fire, you will need more than theft insurance. This helps to ensure all-around security efficiently.
What can I store in my safe?
Now, what items should go into your vault? The answer is anything you want to store separately. Here are things to keep in a safe.
Birth certificates, insurance certificates, Wills, or important documents
Jewelry
Money
Drives or hard disks
Antiques
Heirlooms
Passport photographs or international passports
Key cards, credit cards, or debit cards
Collectibles
Pictures
Gadgets
2. Choose the size
Does size matter? In this case, it does. Once you have determined the items to keep in your vault, the next point to consider is their size.
You should buy a vault that can conveniently accommodate all the items you want to store. There are chances that you may add more things to it. So, you should take this into consideration when choosing the size.
If you buy a vault that's too small, you may not get much use out of it. On the other hand, a vast vault could take a chunk of your home space and not be fully utilized.
How do you determine the appropriate size? Consider these.
Available space
How much space do you have in your home or office? Sometimes, people erect buildings with a floor vault or wall safe in mind. So, this means that they have already left out some space for the installation.
If that is not the case, you will need to fashion out space to mount or keep the vault. Then, you should ask the following questions:
Can the vault fit in the area?
If the vault is too big to fit in your room, you will be unable to use it. This might be the case if you have many items to store but little space to store them in.
So, before you buy that big vault, measure the dimensions of the available space and compare it with the size of the vault.
Will the safe make it harder or easy to move around in the room?
If the safe can fit in, you should ensure that it does not take up working space. You should still be able to move around conveniently. If the safe chokes up the room, it's not a good fit.
Can it be concealed?
Burglars will find it hard to steal from a safe they can't see. So, you can hide your safe in plain sight, like a cabinet or cupboard. Or you can install it in a concealed area like under the floor or behind a wall.
If your space cannot accommodate your preferred size of concealed safe, it's better to go with a different size.
Contents
What will you be storing in the safe? If they are large items, then you should not go for a small safe and vice versa.
You should also take note of other additions you may make. For instance, if you are storing cash, you may need to keep more on some days.
So, your safe should have some space for extra items.
3. Movable or immovable?
Here's where you decide where you want to put your safe. For example, you could have a safe mounted on the floor of your home or into the wall. You could also buy a small portable safe so that you can move it around when you need to.
Depending on your preferences, you may opt for a movable or immovable safe. But immovable safes may offer greater security. If the safe can be moved from its position, a burglar could make away with it. So, it won't matter that the safe is hard to crack during a burglary. The thief would steal it, and you would lose your valuables.
4. Consider waterproof and fireproof options
Not all safes are water and fireproof. Some are neither, while others may be simply fireproof or simply waterproof. If you can afford a safe that is both fire and waterproof, then you should go for it. Waterproof safes come in handy in the event of a flood, especially if you are storing items that will be ruined if they become wet.
If you live in an area with a high risk of flooding, you should buy a waterproof safe. In addition, if your neighborhood happens to be fire-prone, your safety box must have a good level of fire resistance for adequate safekeeping.
5. Choose a comfortable locking mechanism
There are many options for safe locks. While you should go for a high-security lock, it must be one that you find easy to use. Otherwise, it could be counterproductive. You will find yourself unable to open the safe alongside any unwanted person.
Common safe Lock mechanisms
Dial
Dial locks have several possible combinations on them. Usually, there's a combination from the manufacturer, which you can change afterward.
They are pretty hard to break into, so it might be challenging to get them open if you forget your combination.
Lock and key
Not all safes have a physical key to unlock or lock the safe. However, safes like this often have spare keys in case you lose a key.
There is, however, the risk of losing all the keys or leaving them out for thieves to find. Therefore, this option is suitable for safes that store everyday items like other keys or small amounts of cash.
Biometric locks
If you would like to personalize your safety box, then this is for you. Biometric locks often require a fingerprint, eye scan, or voice recognition to unlock your safe.
Biometric locks can store more than one set of fingerprints or retinas, so you can share access with anyone you like. However, others will not be able to access the safe in your absence. Although these are more expensive than safes, it's a good option for people who have trouble remembering passwords or keeping keys.
Keypad
Safes can also be designed with keypad locks. Usually, you would need a four-digit pin to unlock your vault or safe. Again, you can choose pins that are easy to remember. However, you should be careful of using apparent combinations that petty burglars can guess.
While you might need an expert to install locks properly, most of these safe boxes are very easy to use.
6. Design
The saying 'beauty lies in the eye of the beholder ' is totally applicable here. You will be keeping prized possessions in it and probably seeing them every day. It doesn't have to look ugly or plain.
There is no right or wrong answer here. Safes don't always look like big metal boxes. You can find it in a variety of sizes and designs. Also, you shouldn't sacrifice looks for quality. A good safe should align with the aesthetics of your home while improving its security.
In conclusion, a safe can be a timeless piece. However, that will only be true if you choose correctly. This guide isn't exhaustive, so you can consider any other factors that may apply to you. Moreover, you can book a consultation with professionals. Experts at TBC Locksmith can provide you with adequate information and guidance on selecting the perfect safe or vault for you. Put a call through here.