Garages are vital to every home. They are great for keeping your car, power tools, and other heavy-duty equipment you might have around the house safe. For many homeowners, a garage doubles as a workspace. However, a lot of people wonder what exactly they need to have in their garages (garage essentials).
Even though garages have excellent storage spaces, you need to know what to put in them and what not to. In this article, discover five essentials for your garage, what to store in your garage and what has no business being there.
Five Essentials for Every Garage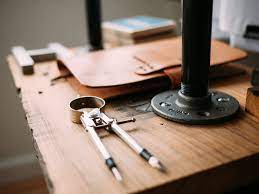 Some garage essentials include:
1. Workbench
The first essential for your garage is a workbench. A workbench is central to most of your projects, especially if you are really into DIY. Bear in mind that the workbench you get does not have to be sophisticated. You can use an old plank or solid-core door placed on two sawhorses. However, if you want to get into it and build a standard workbench, you can find several easy-to-build designs on the internet.
You don't need to build your workbench. You can go ahead and buy a solid workbench from a hardware store near you. Prices range from $100 to $500, and most of these workbenches have tool storage drawers, built-in lighting, and a proper work surface. Some brands even offer a selection of modular workbenches that let you customize your workspace.
2. Storage
The more tools you acquire, the more important it becomes for you to organize them properly. Few things are more frustrating than spending all the time in the world looking for a small tool you need urgently. This is why you need to invest in proper storage for your garage. If you are really into DIY and crafts, chances are you have a larger haul of tools. Consider an advanced tool chest or a tool cabinet for better organization.
Another great garage staple is the pegboard. It is considered one of the most economical ways to store pieces of equipment and individual tools. You can find different hooks for extension cords, hammers, and other tools. If you like, you can build your pegboard or hanging rack, so you get the option of customizing. There are metal-frame shelving systems on the market that are convertible and can be configured from single free-standing shelf units or even a quick and easy workbench.
3. Lighting
A garage with inadequate lighting is not the best option. Bad lighting can lead to costly mistakes and can be time-consuming. The good news is that getting quality lighting with fluorescent light fixtures isn't too costly or difficult. Sometimes, all your garage needs is a bit of light to spruce up a rather dimly lit garage. You can get a small, portable work light if you'd rather not have your entire garage illuminated. If you are prone to losing hardware or small parts, quickly scanning across the floor with a work light can save you time and an unnecessary trip to the hardware store for replacements.
If you are big on natural lighting, you can also consider the option of garage windows or have windows installed in your garage door. This will help cut down electricity usage during the day even though you still need a light source at night. Garage windows are not only a great source of lighting but an interesting way to spruce up your garage and give it a more sophisticated look.
4. Power Strips and Extension Cords
Another garage essential you should have is extension cords and power strips. These are necessities for your workbenches, especially if you handle corded tools and cordless-tool battery charges easily. Smaller power strips can help you access difficult-to-reach outlets. Longer extension cords come in handy during in-garage use, such as car repair.
5. First Aid box
If you spend a lot of time in your garage, you might want to consider investing in a first aid kit. No matter how careful you are, accidents can still occur, and you want to be prepared. Ensure that the first aid kit is always fully stocked and well within reach. You can also take extra precautions by ensuring that children are not left unsupervised in the garage. They can get their hands on dangerous tools, and this can end very badly. Ensure you read the instruction manual before operating any machinery and always have enough lighting to work with.
What to Store in Your Garage
For the most part, the items you should store in your garage have a common theme: They're all items you generally use outdoors.
1. Car supplies
The main point of having a garage is to park your car in it. This makes it logical for you to have items meant for your car stored in your garage. Some of these items include tire inflators and wiper fluid in your garage. You can also store items you often transport in your cars, such as camping gear or a roof rack. If your garage is big enough, you can hang bulky items such as roof racks on the ceiling or wall of your garage. Taking stuff off the floor will help clear floor space for you to park your car. For smaller items, you can get a storage cabinet or a plastic storage rack with bins. This helps keep the space organized, helping you find items when you need them a lot easier.
2. Yard and Gardening Tools
A garage is a perfect place for storing appliances and tools you only use outdoors. You can store lawnmowers, shovels, flower pots, extension cords, gardening tools, hoses, and so much more. You can also store buckets of ice melt, potting soil and other outdoor supplies that come in bulky packaging. A pegboard or something similar to hang tools and grab them easily is a great idea for your garage.
3. Outdoor Toys
Most products designed for outdoor entertainment can take a fair amount of beating from the elements. This makes it okay for you to store outdoor tools in the garage when not in use. You can store pool accessories, patio furniture, children's toys, and bicycles in your garage. You can hang lawn chairs from the hooks of the wall, so they are out of your way. Consider storing your toys in clear plastic storage bins or wire bins, so it is easy for you to see what is inside.
4. Infrequently Used Items
Like your attic or basement, the garage is a great place to store items you rarely use. You can also use your garage as a temporary storage spot for items you intend to dispose of or give away. Remember that sturdy weatherproof objects are better stored in the garage. Delicate items prone to damage such as electronics and documents should be stored indoors, in your attic, or in a basement.
What Not to Store in Your Garage
There are certain items you should not store in your garage. You can class these items into three main categories – fragile or delicate objects, hazardous materials, and items that attract pests.
1. Fragile or Valuable Items
Even if your garage is insulated, it is still more exposed to outside temperature fluctuations than the rest of your house. As a general rule, anything that you cannot store in the trunk of your car should not be stored in your garage. Extreme temperatures such as excess humidity can make items crack, warp, or become damaged one way or another. It would be best if you did not store appliances like refrigerators and freezers in garages because they use excess energy in hot weather to keep food stored in the cold. Valuable items and mementos should also not be stored in garages. Aside from the extreme weather conditions garages expose items to, they have also been a target for thieves.
2. Hazardous Materials
Avoid storing hazardous materials in your garage. Be careful with flammable materials such as propane tanks that can leak and ignite out of the garage. Store such items in a well-ventilated area. If you have to store such items in your garage, make sure you use the appropriate containers and keep them far from pets, children, and ignition sources. If you have any hazardous materials, ensure you dispose of them properly rather than just chucking them in the garbage.
3. Items That Attract Insects or Vermin
Pests can easily find their way into your garage, even when you believe you have secured all the entry holes. Do not tempt insects or vermin by storing edible items in your garages, such as wild bird seed and pet food. You should not store other items such as beddings, clothes, firewood, and papers in the garage. Pests can detect food even when packed in a storage container.
Conclusion
If you reside in Toronto or the GTA and search for the best, most knowledgeable garage door experts in Toronto, check out TBC Garage Doors. We are a reputable company that provides professional garage door installation, replacement, and repair. We also offer emergency services, and our specialized team is available whenever you need help.
Some of our services include new garage door installation, garage door spring installation/repair, garage door sensor repair/set up, garage door opener belt installation/repair. Garage door framing, among many others. We also handle different doors, from sectional, roll up and side hinged garage doors to up and over/tilt-up canopy garage doors.