Being a property manager is serious business. There is a lot of work to get done, and some of this work requires the services of a locksmith. A reliable locksmith is very important to any property manager who is worth his salt. In this article, discover how a locksmith can make your job easier as a property manager.
What Does a Locksmith Do?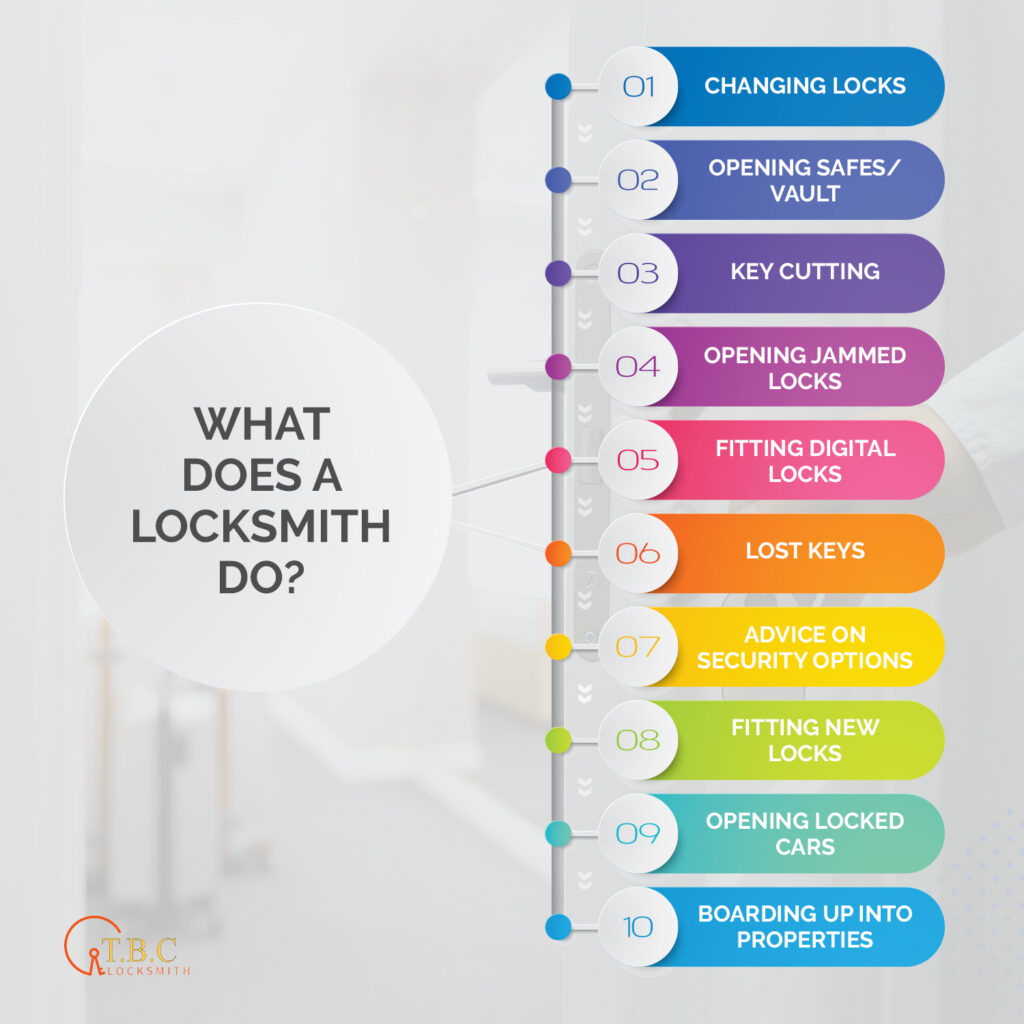 As we all know, a locksmith is a professional tradesman who works with a wide range of locks. A professional locksmith Toronto can use various techniques to repair, open and fit locks to a variety of buildings, cars, and offices. A locksmith's services are useful for people who need their keys cut, have experienced a lockout or need their locks changed. A locksmith can work from a shop or a mobile workplace.
A locksmith offers several services. It ranges from just changing and opening locks. Becoming a locksmith is not a day job, as it can take many years to become a skilled locksmith. Some of the services provided by a locksmith include:
Changing locks
Key cutting
Opening jammed locks
Fitting digital locks
Lost keys
Advice on security options
Fitting new locks
Opening locked cars
Boarding up into properties
Why Does a Property Manager Need a Locksmith Toronto?
Property managers often have a lot of work to do, which does not exclude locksmith services. There are several challenges faced by property managers daily, and having a locksmith on the ground can be very beneficial. Some of the reasons a property manager needs a locksmith include:
1. Lockouts can happen anytime
Despite how careful you are, there is always a chance of a lockout occurring. It is easy to lock the keys inside or have the lockbox refuse to open, especially during a showing. A lockout can be very frustrating and interrupt productivity as you try to figure it out. Having an expert locksmith Toronto on standby, you can easily recover from setbacks and save valuable time for your clients.
2. Secure lock changing done right
One of the most common services provided by locksmiths to property managers is lock changing. A professional locksmith Toronto understands how essential security is for your tenants and will provide professional and safe services every time you place a call.
3. Prevent delays
Nothing is more frustrating than encountering a key problem or a broken lock just before a showing. This can dissuade potential renters or buyers. Most times, when this happens, you cannot risk showing such a house to clients as it will appear shoddy and unsafe. Delaying a showing can also have a negative impact on the sale of the house. A professional locksmith Toronto will always be on call, enabling you to fix the problem before the guests arrive while preventing any delays.
4. Customized access control systems
For a secure property, you need to be able to keep an eye on everyone who goes in and out of your property. Installing the right access control system can help keep a clear record of who accesses your business and when they do.
Free assessment and upfront pricing
For property managers, time and cost are both very valuable. It will save you a lot of time if you can get a budget for locksmith services. A reliable locksmith Toronto can provide a free assessment and quote to ensure you do not have your time wasted.
Should a Locksmith Toronto Change the Locks at My New House?
After you move into a new home, there are a few things to get done. After setting up your utilities and changing your address at the post office, you should get a locksmith to change your locks. Rekeying your locks in a new home is always a welcome development because you cannot be completely sure about who has access to your property. Changing the locks can help with key control, which is the ability to account for all the keys to your home and who has them.
When moving, security should always be a top concern. You will be better off going the extra mile for the security of your new home.
How Much Does it Cost a Locksmith Toronto to Change the Locks at a New Place?
To change the locks at a new place, you'd expect to spend between $50 to $250 to buy a new door lock. The pricing will vary based on material, design and styles. You will expect to pay more for a high-end lock and handle combo with smart technology than a simple key in knob lock.
The services of a professional locksmith for a door lock installation usually range between $100 to $200, depending on how complex the lock is. Door lock replacement is a relatively simple DIY project, and if you can work a simple screwdriver, you should get your locks changed in an hour or less. However, if you find it difficult to handle the lock installation, you should contact a professional locksmith Toronto.
Is it Cheaper to Replace or Rekey My Locks?
When you move into a new home, one of the first things you should do is change the locks. There is no way to tell who has the keys to your new front door. Also, if you've recently had someone move out of your home, changing the locks is a great idea.
If you are wondering whether or not to replace or rekey the locks in your home, keep reading to find out.
When Should You Replace Your Lock?
When replacing your locks, the old lock is taken out, and the door is fitted with a new lock. This means you will now have new hardware, which includes new locks and keys. However, changing your locks can be expensive and, at times, unnecessary.
You should only change locks if you must get new ones because replacing a lock is more expensive than rekeying. For instance, your locks are outdated or insecure; you should get your locks replaced. If the doors in your home have varying locks, you might consider rekeying instead of replacing the locks. In situations where the key to a lock is lost, changing the locks might be cheaper than rekeying, even though professional locksmiths can get your locks rekeyed without a key.
When Should You Rekey Your Lock?
Rekeying your locks means you are altering the lock mechanism, preventing the old key from opening the lock. Instead, a new key will be assigned and in many circumstances, rekeying your locks is a lot more sensible than changing your locks. One of such circumstances is if all the locks in your home are of the same brand with the same keyhole but with different keys. You can have your locks rekeyed, so all the locks in the house make use of the same key.
Also, if you have lost a copy of your old key and you fear someone may find it, you can get your locks rekeyed for security.
Once you move into a new home for the first time, an affordable way to ensure your safety is by rekeying your locks. You can be sure that no one has the keys to your new home, as you have no idea who may have obtained keys from the previous owners or who has made copies of your keys.
Rekeying a Lock
If you are familiar with the keyhole style or the brand of your locks, you might be able to work with a rekeying kit from your local hardware store. However, unlike a kit for changing locks, rekeying kits are more expensive and might be difficult to come by.
This is why most homeowners prefer to hire the services of a professional locksmith to rekey the locks. If you do not know what kind of lock you have or if you have multiple brands of locks installed, the best option is hiring a locksmith to rekey your home. Attempting to rekey your locks yourself can result in them getting ruined if you do not do it right.
Conclusion
As a property manager, finding a reliable locksmith to handle your door lock problems does not have to be complicated. When you work with a professional, you can get exceptional service, even in the case of an emergency. Contact TBC Locksmith for all your locksmith needs. We are an affordable locksmith company, and our team of skilled locksmiths offers top-notch solutions for car lockouts, homes, storefronts, offices, and so on.
Our services include installing new locks, top-notch door repairs, rekeying locks, and making new keys. All our locksmiths are licensed and insured, and we offer you affordable pricing with a 90-day guarantee.